Cisco 200-301 CCNA Exam: Effective Study Tips
Cisco 200-301 CCNA Exam: Effective Study Tips
Cisco Certified Network Associate (CCNA) is a Cisco Career certification that is offered at the associate level by Cisco Systems.
It is a top-tier IT and networking certification, and it is widely regarded as one of the most prestigious certifications available anywhere in the world.
Successfully completing the Cisco Certified Network Associate (CCNA) certification helps applicants advance their professional careers by gaining access to better positions with greater salaries and enhanced job security in Australia.
The Cisco Certified Network Associate (CCNA) certification 200-301 demonstrates that a person is competent in installing, setting, running, and troubleshooting basic switched and routed networks.
To get CCNA certification, one must obtain a passing score on the Cisco certification test 200-301, which is around 82.5 percent.
The Implementing and Administering Cisco Solutions (CCNA) training course prepares participants for the Cisco Certified Network Associate (CCNA) test.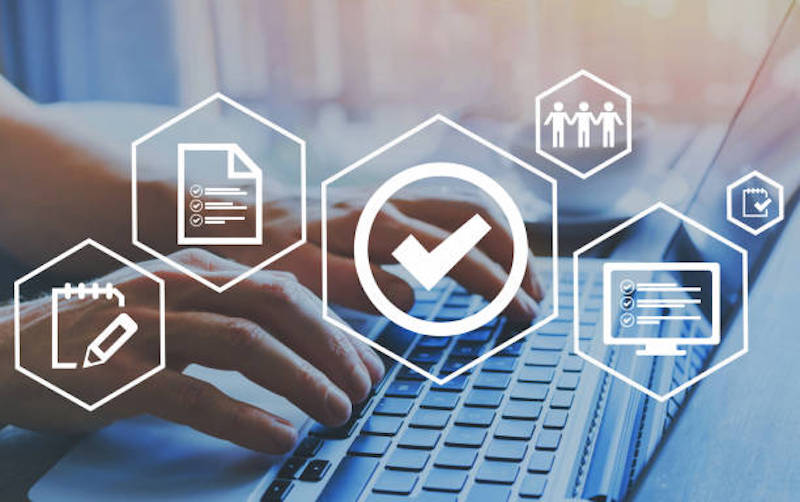 For your convenience, we've compiled top preparation tips to help you pass Cisco 200-301 CCNA Exam: Effective Study Tips
Preparation Tip # 1:
To pass the CCNA  200-301 certification exam, you must have both theoretical and practical knowledge, which may be obtained via practical experience.
As we study for the test, we should be able to apply our theoretical knowledge to real-world problems such as troubleshooting and networking difficulties that we may encounter.
Attending instructor-led Cisco Certified Network Associate training from a reputed training facility may be quite beneficial.
Preparation Tip # 2:
Finding dependable study resources is essential for CCNA test preparation, and this involves having access to the appropriate study materials.
The most up-to-date versions of the Cisco press books, which are included in the CCNA 200-301 Official Cert Guide Library, are the most effective products available on the market for studying for the CCNA 200-301 certification exam
We should go through all of the practice questions and lab activities that are provided in the text.
Hardcopy of the Official Cert Guide is included with the Cisco Training CCNA training course.
Preparation Tip # 3: 
Become acquainted with the Cisco Command Line Interface (CLI): Cisco technicians should have a thorough grasp of the configuration instructions in order to prepare for both the real world and the CCNA certification exam according to Cisco.
In particular, you should be familiar with the show commands, which may be used to investigate interface settings, check routing protocols and switching configuration, explore mac address tables, and verify setup information.
The debugging tools are also very beneficial in developing a more in-depth knowledge of how routing and switching devices operate.
Preparation Tip # 4: 
In order to pass the CCNA certification exam as well as to be able to function successfully in the real world, you must first get a thorough grasp of the TCP/IP protocol's addressing and data-flowing mechanisms.
It is very essential that you have a thorough understanding of how addressing works, including MAC, addressing, IPv4 addressing, and IPv6 addressing, as well as spending significant time familiarizing yourself with the ideas of subnetting.
Preparation Tip # 5: 
Participate in the Online Cisco CCNA Exam preparation Community: For most IT certification tests, there is a wealth of online information and forums to choose from.
Participating in internet forums may assist you in learning and sharing test methods, as well as learning from other people's success and failure experiences.
Finding the greatest online community is as easy as doing a Google search for "certification name + forum."
Attending an instructor-led classroom course also provides you with the opportunity to network with others who are in the same boat as you and striving to achieve the same CCNA certification objective you.
Relations and friendships formed at a training institution have the potential to be lifelong and mutually beneficial.
Preparation Tip # 6:
Another piece of advice to prepare for the CCNA certification exam 200-301 is to try practice/mock exams well in advance of your planned exam date.
Preparation Tip # 7: 
Study for the CCNA Certification Exam 200-301: Setting a deadline for yourself and reviewing what you've learned in the meantime is a terrific idea to keep in mind.
You will be able to identify the areas in which you need the greatest development.
Cisco Training provides mock examinations as part of their CCNA training to assist you in your preparation including access to real Cisco Equipment and Labs.
Preparation Tip # 8:
You should refresh your CCNA knowledge.
Cisco Press books are not meant to be read just once. You will be shocked at how much more you will learn if you go back and read the books again.
The Cisco press books should be read one more before sitting for the Cisco Certified Network Associate test.
This will assist refresh your memories and identifying any material that you may have missed the first time around.
Preparation Tip # 9: 
Take a Break: Take some time off during the final couple of days before the test since being calm while preparing for the CCNA 200-301 certification exam is crucial.
Please keep in mind that getting a good night's sleep the night before the test is really necessary.
In the event that you are searching for Cisco courses in Perth, it would we encourage you to visit www.ciscotraining.xyz or contact us at: info@ciscotrainingperth.com
If you are looking for Preparation Tips for the CCNA 200-301 Exam, please contact the Cisco Training Perth team. We provide CCNA training in Perth.
About Cisco Training Perth
Cisco Training Perth is playing a significant role in developing local information technology networking skills to meet Cisco CCNA professional demand in Perth, Western Australia.
According to Australian Job Outlook, the demand for Computer Network professionals including Telecom Engineers is set to grow very strong.
Related: https://joboutlook.gov.au/careers/explore-careers?keywords=network%20engineer
By attending Cisco CCNA Training with CTP, Perth Future Network Engineers will be able to transform their career into high-income jobs or achieve growth.
Get in touch now.